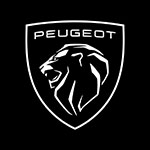 At CMR Automotive, we specialise in all Peugeot models. This includes all passenger cars, SUV, vans and hatches. No need to keep going back to an expensive car dealership, just bring your Peugeot to us and let our qualified, specially trained mechanics take care of it.
Whether you need a general service, like a tune up or an oil change, or maybe your car needs its brakes and alloy wheels replacing, CMR Automotive is ready to help. We also offer a range of performance enhancing packages and special deals, so please give us a call to find out more.
In addition to servicing, we are also able to carry out repairs on your Peugeot. So if it's something relatively small, like a broken light bulb, or something more serious, like engine failure; don't worry, we can help. We also have a wide range of parts and accessories available, so you can kit out your car to your heart's content.
Our Services
We provide great customer service, a friendly team, highly skilled technicians, exceptional service quality, great prices and will even collect or deliver your vehicle at no extra charge (conditions apply). We use manufacturer approved or genuine parts for all our work, so you can rest assured that your car is safe in our hands. The Peugeot brand stands for quality, durability and performance, and we know that and aim to uphold those high standards.
Our Peugeot services include:
major service
wheel alignment
diesel vehicles
new Peugeot vehicles
electrical services
diesel particulate filter
brake pads and all brake servicing
Log Book Servicing
Minor and Major Repairs
Air Conditioning Service
PrePurchase Vehicle Inspections
Fuel economy checks
all other mechanical repairs
Peugeot Vehicles
We servicea and repair all Peugeot vehicles including the Peugeot 508, Peugeot 208, Peugeot 3008, Peugeot Expert, Peugeot Boxer and more. We use state of the art computer diagnostic equipment in order to diagnose problem accurately and quickly. Peugeot's digital dash boards are an ever increasing complexity which is why we have invested in the latest equipment to ensure that your Peugeot is serviced, diagnosed and repaired on time and on budget.
Our professional team of qualified mechanics and fully equipped Peugeot service centre ensures your car is back on the road as quickly as possible.
We can service and repair both your older or new car with a standard service, log book service, air conditioning service or any other Peugeot servicing need. We offer quality Peugeot servicing at very competitive rates.
Customer parking access is available.
CMR Automotive is the number one Peugot specialist in the Inner West
We can provide service, repair, diagnostic and peace of mind for your luxury vehicle. Give us a call on 95193311 and have a chat to our friendly and knowledgeable service manger about your needs.
APPOINTMENT
(02) 9519 3311