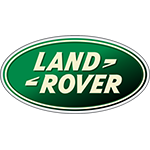 At CMR Automotive, we specialise in Land Rover and all European cars. We understand that Land Rover vehicles require specialist service and care, which is why we only employ fully qualified, highly trained technicians who have experience in servicing and repairing all Land Rover vehicles.
All repairs and services for Land Rover models are carried out with the use of genuine parts, meaning they retain their factory warranty – we aim to get you back on the road as soon as possible without compromising quality. At CMR Automotive we also have a wide range of Land Rover accessories and parts for sale, so if you're looking to customise your vehicle we can help.
Electric and hybrid vehicles welcome
CMR Automotive is proud to be able to service and repair all facets of electric, plug in hybrid, petrol or diesel Land Rover vehicles. Some of these include the Range Rover plug in hybrid, Jaguar I Pace and the Land Rover Range ev.
Sydney Land Rover service
We really love the versatility of Land Rover's models. They are the perfect choice for those who need a practical, go-anywhere vehicle that can handle difficult off-road terrain as well as being comfortable on the city streets. Because of this, Sydney can be a great place to own a Land Rover – and the CMR Automotive Sydney Land Rover service centre is here to help with all your servicing and repair needs.
We service Land Rover, Range Rover and many other European marques and models. From Land Rover, we service the Land Rover Discovery, Defender, Freelander 2 Puma and many others are serviced by CMR Automotive.
We have a fully equipped workshop that is able to carry out Land Rover servicing, repairing and diagnostics in Marrickville and Leichhardt.
Our Land Rover service centre can provide:
General servicing
Electrical repairs
Wheel alignment
Air-Con servicing
Tyre fitting
Exhaust repairs
Brake, suspension and steering repairs
All other mechanical repairs
Land Rover servicing and repairs can be undertaken at our Marrickville and Leichhardt workshops, which are equipped to handle the needs of every Land Rover owner – we also sell a wide range of Land Rover parts and accessories. Contact us today for more information on what we can do for your car!
Book online
Book your Land Rover service online by clicking the button in the top right of the website. Our friendly team will be in contact within 24 hours to arrange an appointment for your Land Rover service.
About us
If you're in the market for a new Land Rover or need your existing one serviced, contact CMR Automotive today – we're here to help.
When you drive a Jaguar, Land Rover, BMW, Audi or any other European car, we can help you keep your vehicle in tip top condition. We specialise in all European vehicles and Land Rover service, ensuring your vehicle is maintained at factory specifications.
If you need a Land Rover service or repair, or just want some friendly advice, please contact us.
A brief history of Land Rover
Land Rover is a British car manufacturer that specialises in four-wheel-drive vehicles. The Land Rover marque was originally used by the Rover Company for their Series and Defender models, which were launched to worldwide markets in 1948. In 1994 it was bought out by the Ford Motor Company who continued to use the name for their new generations of SUVs and off-roaders that were later released.
Later, Ford established the Jaguar Cars-Land Rover business in 2008. Although it has nothing to do with the original Land Rover company, Ford still uses the same logo that was designed by Rover Company back in 1947.
The first generation of vehicles were released by Land Rover as Series I after World War II. They featured leaf spring suspension, live axles and a box section ladder chassis. These vehicles were aimed at the farming and rural community market and therefore had to be tough, reliable and easy to maintain.
In 1948, Land Rover launched their second generation of off-roaders – the Series II. They kept these available in both 88in wheelbase (Series IIA) and 109in wheelbase (Series IIB) models. The Series IIA was more refined and had better comfort levels, while the Series IIB was designed for commercial use with a higher payload capacity.
The Land Rover Defender was first released in 1983 as a replacement for the Series IIA and IIB models. It featured coil sprung suspension, all-round disc brakes and a part-time four wheel drive system.
The final Land Rover Defender rolled off the production line in January 2016, marking the end of an era for one of Britain's best known and much loved cars. The vehicle was first introduced to the world back in 1983 and over its 30 year life created a devoted following among farmers, celebrities and explorers.
The Range Rover is one of Land Rover's most iconic models, first introduced in 1970. It was the first four-wheel-drive car to offer luxury car refinement with enhanced off-road capability.
In 1994, Ford purchased Land Rover and transferred production to the new Jaguar Land Rover company that was formed in 2008. Today, there are five distinct Range Rover models that are available to purchase: the Range Rover, Range Rover Sport, Range Rover Evoque, Range Rover Velar and the Range Rover PHEV.
The Jaguar I-Pace is Land Rover's first all-electric SUV that was first released in 2018. It has a 90kWh battery pack that offers a range of up to 470km and can accelerate from 0-100km in just 4.5 seconds.
CMR Automotive is the number one Land Rover specialist in the Inner West
Whether you have a vintage beauty or a top of the class Discovery, we can provide service, repair, diagnostic and peace of mind for your luxury vehicle. Give us a call on 95193311 and have a chat to our friendly and knowledgeable service manger about your needs.
APPOINTMENT
(02) 9519 3311